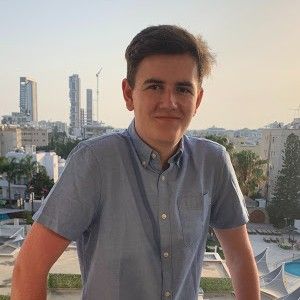 Jack Walters
468 articles published since January 20, 2022
Author Details
As a student who's spent much of his time studying classic, international cinema, Jack Walters has been writing about film and television for two years, focusing closely on the newest trends in entertainment. Previously, his work has seen him cover multiple international film festivals and review highly-anticipated upcoming releases for various outlets.
Industry Focus
Jack has spent time as both a Lists and Feature Writer at Screen Rant, sharing his thoughts about all corners of film and television. He's written several articles about famous actors and their most famous bodies of work, alongside more focused pieces about popular properties such as Marvel, Doctor Who, and Harry Potter.
Favorite Media
Movies and TV constitute a (probably too) large portion of Jack's life, with his all-time favorite films including Eternal Sunshine of the Spotless Mind, The Social Network, and anything Damien Chazelle has touched. When it comes to television, most of his hours are spent rewatching episodes of his favorite show, Succession.